Adele Laurie Blue Adkins se graduó en mayo del 2006 del Brit School of Performing Arts of Croydon, donde también estudiaron Amy Winehouse, Leona Lewis y Kate Nash.
La contralto fue fuertemente difundida por la BBC y obtuvo gran éxito a través de MySpace, posteriormente Adele empezó a presentarse en vivo al lado de músicos Devendra Banhart, posteriormente logró un gran éxito en ventas con su primer single "Chasing Pavements" del disco 19 que firmó con la discográfica XL, posteriormente compartió escenario en el "Jools Holland Show"con Björk y Sir Paul McCartney.
Se ha hecho acreedora a dos Premios Grammy, a otros reconocimientos de la crítica británica como "Mejor Artista Nuevo" y "Mejor Interpretación Pop Femenina". Sus álbumes han encabezado las listas del Billboard durante 11 semanas consecutivas y ha logrado también ser la Nº 1 en ventas de iTunes pues su sencillo "Rolling In The Deep" ha sido del más popular de 2001 con 4,5 millones de descargas digitales, con este mismo sencillo obtuvo 3 MTV Awards a Mejor fotografía, Mejor edición y Mejor dirección de arte.
La cantante era considerada como la principal rival de Amy Winehouse, contrario a ésta, Adele tiene una voz muy educada que poco depende de su estado de ánimo, además tiene una imagen muy elegante y, seguramente, nunca la veremos en ningún escándalo de drogas, alcohol o anorexia, pues a pesar de ser "un peso pesado" de la música británica para Adele su peso no implica un problema.
A pesar de sus logros, algunos críticos señalan que las composiciones de Adele no parecen destinados a perdurar, puesto que son baladas las típicas melancólicas sobre el amor, monótonas...
No obstante, su talento es innegable y las interpretaciones son intensas y, en ocasiones, conmovedoras. como en el siguiente vídeo de "Someone like you" que además tiene una letra llegadora, jejeje
Lo que sí es claro es que se trata de música elegante, snob, sweet, juzguen ustedes...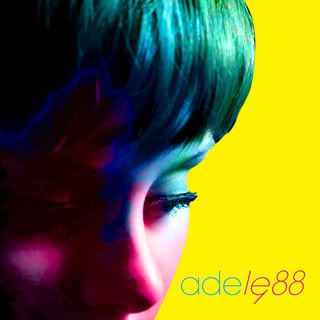 01 Chasing 1988 The Intro (Feat. 6Th Sense)
02 Daydreams (Nvme Remix)
03 Tired (6Th Sense Remix)
04 First Love (Remot Remix) (Feat. Naledge)
05 My Same (Garbs Infinite Remix)
06 Melt My Heart To Stone (Kickdrums Remix) (Feat. Big Pooh)
07 Cold Shoulder (Garbs Infinite Remix)
08 Right As Rain (Nvme Remix)
09 Make You Feel My Love (Remot Remix)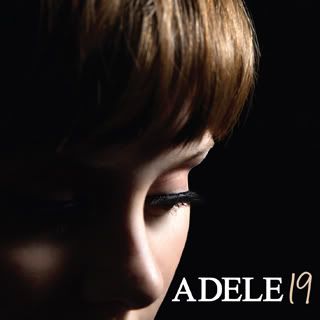 CD1:
01 Daydreamer
02 Best For Last
03 Chasing Pavements
04 Could Shoulder
05 Crazy For You
06 Melt My Heart To Stone
07 First Love
08 Right As Rain
09 Make You Feel My Love
10 My Same
11 Tired
12 Hometown Glory
CD2:
01 Chasing Pavements (Live At Hotel Cafe)
02 Melt My Heart To Stone (Live At Hotel Cafe)
03 That's It, I Quit, I'm Movin On (Live At Hotel Cafe)
04 Crazy For You (Live At Hotel Cafe)
05 Right As Rain (Live At Hotel Cafe)
06 My Same (Live At Hotel Cafe)
07 Make You Feel My Love (Live At Hotel Cafe)
08 Daydreamer (Live At Hotel Cafe)
09 Hometown Glory (Live At Hotel Cafe)
10 Many Shades Of Black (Performed by The Raconteurs and Adele)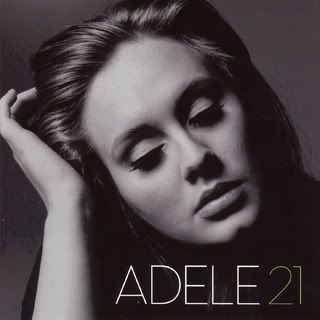 01 Rolling In The Deep
02 Rumor Has It
03 Turning Tabels
04 Don't You Remember
05 Set Fire To The Rain
06 He Won't Go
07 Take It All
08 I'll Be Waiting
09 One And Only
10 Lovesong
11 Someone Like You
12 If It Hadn't Been For Love
13 Hiding My Heart
14 I Found A Boy
15 Turning Tables (Live Acoustic)
16 Don't You Remember (Live Acoustic)
17 Someone Like You (Live Acoustic)
18 Need You Now (feat. Darius Rucker) (Live at CMT Artists of the Year Awards)
Cu dragoste pentru printul meu
♥